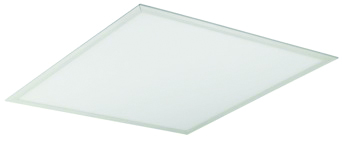 iPANEL
Performance, energy-efficient LED lighting solution with smart design
SAVING
Energy saving over 40% and fast payback time
VISUAL COMFORT
High-quality light and uniform lighting
SAFETY & WELL-BEING
 Safer environment, increasing in productivity and well-being
Product Information
With its modern and ultraslim design iPANEL is the ideal solution to illuminate indoor spaces with highly energy-efficient LED lighting solutions.
The luminaire provides excellent light quality and helps to create efficient environments, comfortable and sustainable.
With three different sizes, with multiple mounting solutions and the fast and easy installation, iPanel is a highly flexible product, suitable for many applications.
Features
High energy efficacy
Longlife > 60.000 hours
High protection against water and dust IP 54
Color randering >80
Glare control for BAP (VDU writing)
Available in multipe installation options: ceiling-mounted, suspended, recessed, wall-mounted
Warranty: 3 years