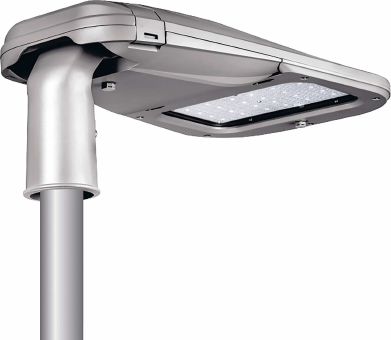 HI-CITY
THE LAST GENERATION OF LED LIGHTING SYSTEM: HIGH PERFORMANCE AND QUALITY FOR SMART CITY
SAVING
Over 60% of energy saving, efficient and cost-effective solution, fast paybackt ime period
VISUAL COMFORT & SAFETY
Safer urban spaces and vehicular and pedestrian traffic. Uniform lighting levels, complying with standards.
Reduction of lighting pollution.
INTELLIGENT LIGHTING MANAGEMENT
Luminaires can be equipped with the intelligent lighting management system that allows to answer to the needs of the modern
Smart Cities
Product Information
Modernity and efficiency are combined to create a new generation of street lighting fixtures.
With its compact and minimal design, Hi-City excellently answers to the specific needs of the urban and suburban environments.
Hi-City annonuces a new paradigm of city. A modern, innovative and sustainable urban environment, where the light plays a key role, capables to enable the city of the future, today.
HI-CITY luminaires offer excellent lighting levels in street applications, ensuring energy saving and a fast return on investment. The incredible lighting performance guarantees visual comfort and safety in the cities and it helps the public admistrations to reduce the cost related to the lighting system.
HI-CITY offers a wide range of luminous fluxes and optics, with the possibility to make the light intelligent through the remote control system that allows to maximize energy savings and to create connected and smart spaces.
Features
Wide range of luminous flux
High luminaire efficacy
Light degradation L80B10> 64.134 h
High protection degree IP 66
High mechanical resistance IK08
Excellent color rendering
Protections: NTC External (upon request, subject to feasibility check) Overvoltage, Over temperature, Electrical short circuit Surge protection: 6kV differential mode/ 10kV common
lighting control options: analogic (es.0-10V dimming, PWM dimming); Time dimming (midnight point); DALI;
Luminaires can be equipped with  the lighting remote control system  that enables value-added services for Smart City
Warranty 6 years
Further information
Hai domande, commenti o richieste commerciali? Siamo a tua disposizione.