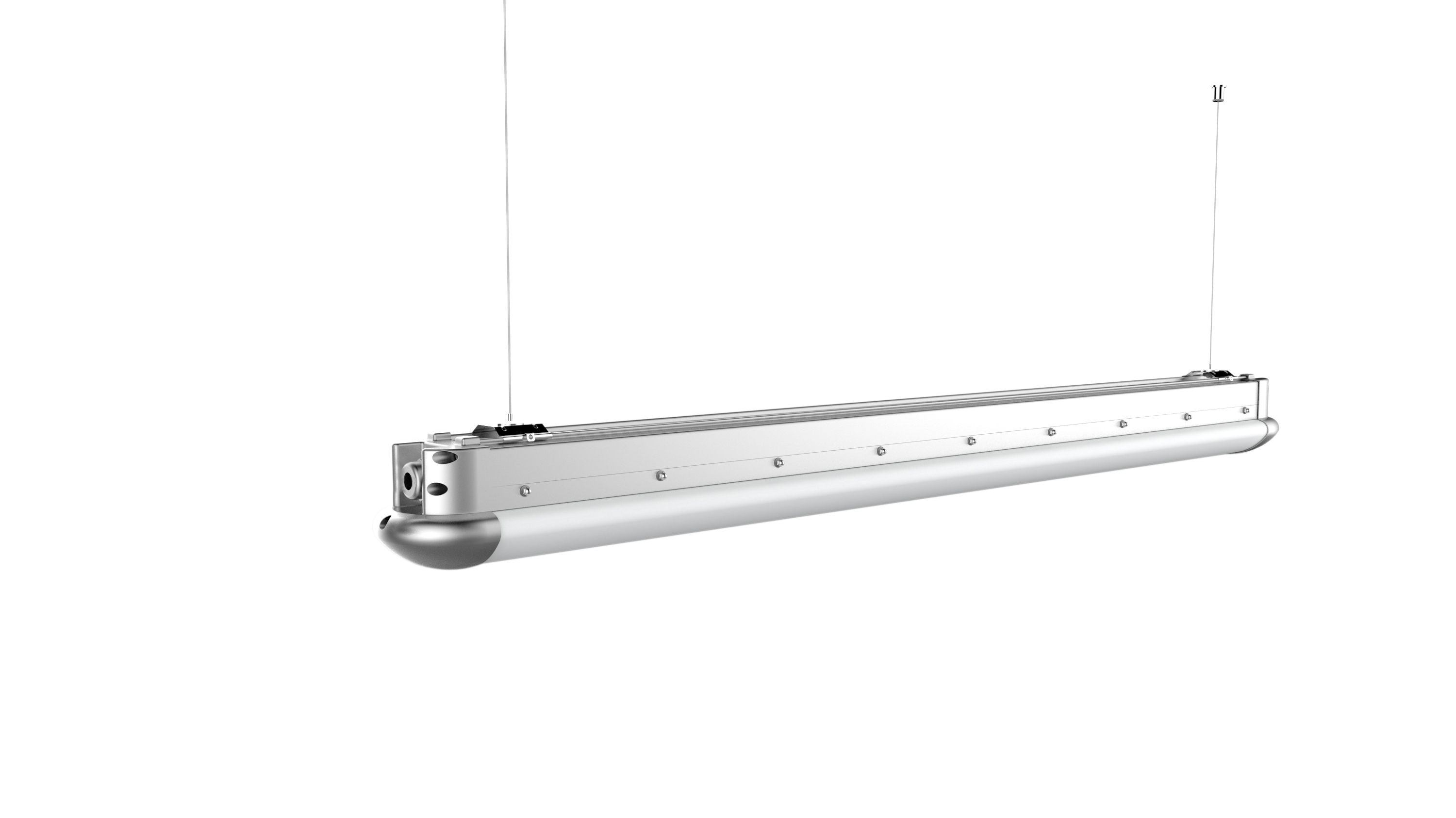 MERCURY
High energy-efficient choice for LED
SAVING
Energy saving over 60% and fast payback time
VISUAL COMFORT
High-quality light and uniform lighting
SAFETY & PRODUCTIVITY
 Safer environment, increasing in productivity and well-being
Product Information
MERCURY luminaires family is an extremely flexible and reliable solution to illuminate optimally indoor areas and outdoor environments. With a minimalist design, Mercury provides bright light at a competitive cost that minimizes the investment.
The long life, high luminous efficiency and high protection against external agents contributing to reduce energy consumption and achieve significant savings.
The luminaire is available in two lengths and with two optical systems.
Mercury is also available in a version for emergency lighting and you can equip it with sensors that will further optimize energy consumption by providing light only where and when you need it.
Features
High energy efficacy
Longlife > 60.000 hours
High protection against water and dust IP 65
Color randering >80
Excellent thermal performances
Installation with mounting bracket in stainless steel
Available in dimmable version, emergency lighting, occupancy sensors
Warranty: 3 years